Benjamin SAMES, Dipl.-Geol. Dr.
Raumnummer: 2B385A
Tel.: +43-1-4277-53479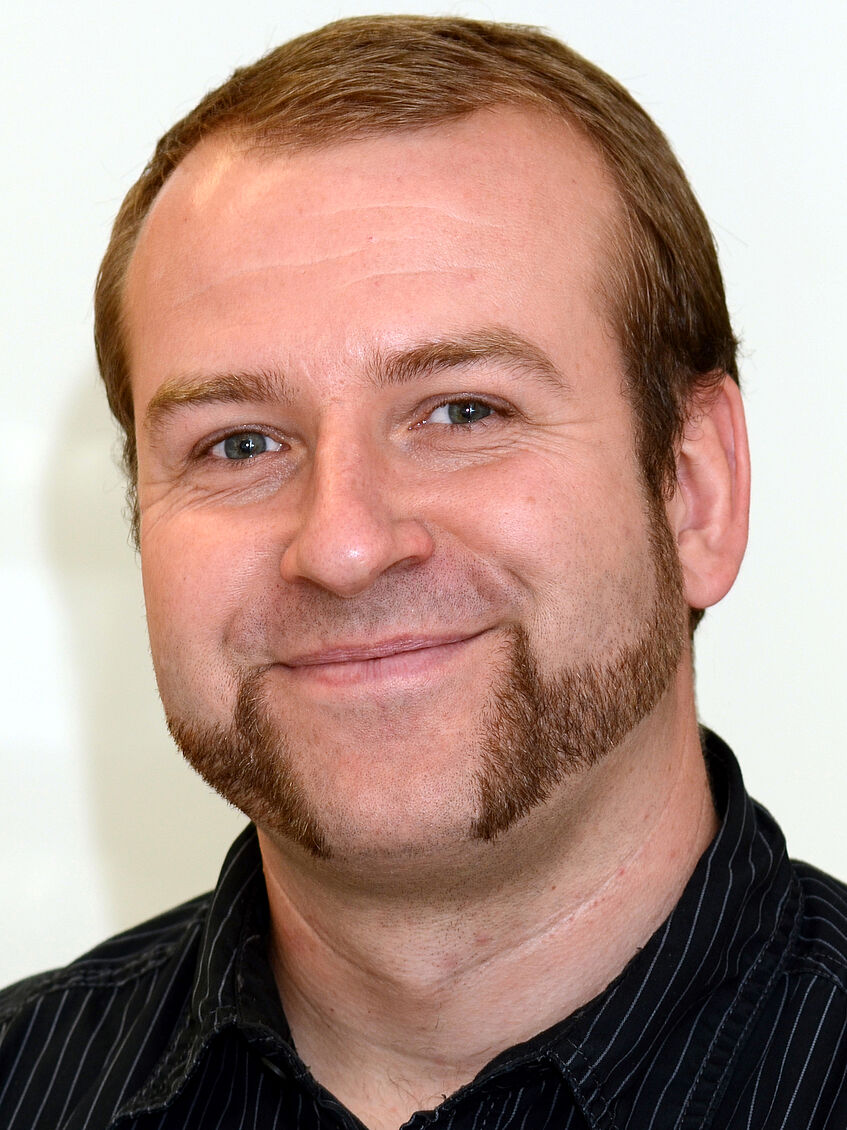 Research Interests/Expertise:
Micropaleontology

of Mesozoic and Cenozoic Ostracoda (and Charophyta) with focus on

Mesozoic non-marine deposits (Upper Jurassic–Lower Cretaceous)

of the world

Integrated Stratigraphy

(incl. biostratigraphy, chemostratigraphy, cyclostratigraphy) with focus on the Cretaceous
Fundamentals, principles and methods of the biostratigraphic application of (late)

Mesozoic non-marine Ostracoda

Paleoclimatology

and climate change, ocean-land interactons and its impact on life and the hydrological circle with focus on the Cretaceous

Cretaceous greenhouse climate

, Mesozoic climate shifts and climate extremes
Mesozoic evolution of non-marine/terrestrial habitats
Ostracod

biostratigraphy, palaeoecology, palaeobiogeography, phylogeny

Palaobiology and application of ostracod reproductive and dispersal mechanisms
Origin and early evolution of non-marine ostracods
Taxonomy and application of Late Jurassic-Cretaceous Charophyta
Theoretical, practical and applied taxonomy

Other Affiliations and Professional Activities:
Affiliate Research Associate, Collections Division Vertebrate Paleontoloy, Sam Noble Oklahoma Museum of Natural History, Norman, Oklahoma, USA
Stratigraphic Consultant, Petrobras (Petróleo Brasileiro S.A.), Rio de Janeiro, Brazil
Visiting Staff, Department of Palaeontology, University of Vienna, Vienna, AUSTRIA
Current Projects:
04/2020 – 04/2024: BrasCretOst I "Revision and integration of applied taxonomy of non-marine ostracods of the Buracica, Jiquiá and Alagoas local stages", service contract funded by PETROBRAS (PI).
04/2022 – 03/2024: UNESCO-IUGS IGCP Project 710 – Western Tethys meets Eastern Tethys, Subproject NOMAJU: "Non-marine – marine correlation and sea-level changes in the Mid-Jurassic Tethys: Tectonic versus climate events" funded by the Austrian Academy of Sciences (ÖAW) (PI).
Teaching:
SoSe 2022: MA-ERD-W-3.14 Advanced Stratigraphy and Carbonate Sedimentology
Veröffentlichungen (aus u:cris)
---
2022
---
2021
---
2020
---
2019
---
2018
---
2017
---
2016
---